Ellen Mossman-Glazer
Author of "The Parent's Handbook for Talking WITH Your Teens About SOCIAL MEDIA"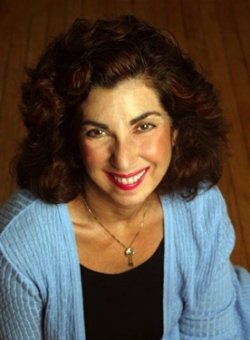 About Ellen:
Combining best practices of developmental psychology, life coaching and education, Ellen Mossman-Glazer helps parents to transform their relationships with their kids from stressed and stormy to peaceful and playful. She helps kids to give up the fight without giving up their spirit. Ellen is a parent coach, child development specialist, counselor, educator, author and kids' yoga teacher. Her specialty area is the healthy social-emotional development of children from their early years.
The Parent's Handbook for Talking WITH Your Teens About SOCIAL MEDIA
In seconds, parents can master the techniques and words for engaging their teens and pre-teens in the important must-have conversations about social media. Parental controls and filters last only so long with kids and before they know it parents NEED to be openly talking to their teens about social media, despite the embarrassing, worrisome, confrontational, or tricky topics that arise from social networking.
This book is a 'how to' parent's handbook revealing simple secrets for talking confidently and comfortably with their teens The Parent's Handbook for talking WITH Your Teens about SOCIAL MEDIA gives parents the words, the wisdom, and the effective communication tools for starting and continuing the essential conversations about their teens' actions and activities on Facebook and other social networks.
Parents learn how to:
Talk with their teens about online privacy, safety, and other prickly subjects they'd prefer to ignore.
Collaborate with their young teens to get them off to a good social networking start, and team with their older teens who think there's nothing new to know.
Be ready to troubleshoot social media red flags, cyber-bullies and "friends" who are strangers or potential predators
Discuss today's more complicated version of the parenting advice "Don't talk to strangers!"
Set social media rules and make networking agreements that stick.
Avoid parenting pitfalls to keep their friend status with their kids on Facebook.
Take the right action when their kids want to take a new social media step.
Stay in the loop with their teens who can be found by their social network with GPS precision, wherever they may be.
Coach their kids to think wisely, sorting out their social life issues in person instead of in text boxes.
Parents, feel your social media concerns melt away!
Other Publications by Ellen Mossman-Glazer:
---
Like Ellen on Social Media for more Tips!